The Vidourle
Canoe - Kayak - paddle-board - giant paddle board rental Treasure Hunt
The Vidourle is a river in southern France, flowing into the Mediterranean Sea in le Grau du Roi. The rivers source is in the Cevennes Mountains, northwest of Saint Hippolyte du Fort.
It flows through 28 villages in the Gard and Herault and is 95 km long.
The valley of the Vidourle is rich with many Roman churches, temples and castles.
The Vidourle had a long economic importance with its 60 water-mills and has recently been classified Natura 2000 Zone because of the richness of its biodiversity.
---
Trip 1:From Sommieres to St Series. Trip with or without Treasure Hunt.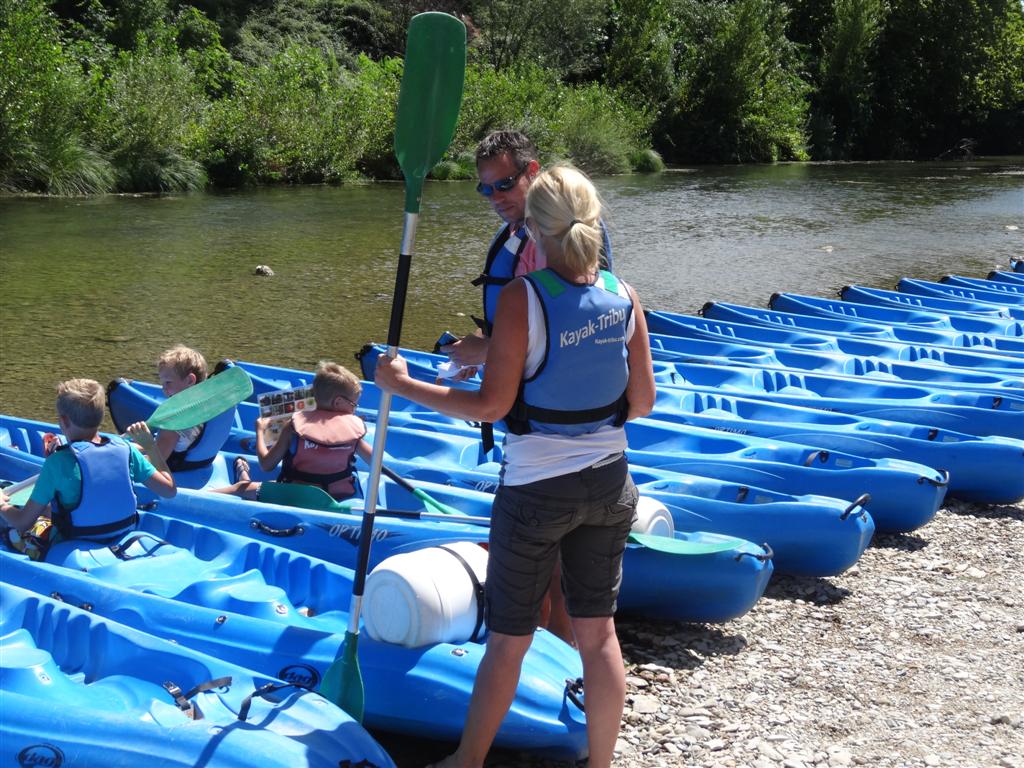 Distance:8km. 5 years upwards.

Duration:3h.
This trip is quiet with shade, wildlife and nature. There are three mills to discover and three ravines to pass. When arriving at the end we recommend you continue a few hundred meters past the finish to see the magnificent view of "La via Ferrata de St Series". A beautiful piece of nature to explore which is a protected area.
Treasure Hunt
Take part in a treasure hunt whilst canoeing. Discover the hidden clues throughout the trip and find the combination to the treasure chest. A game for Adults, Children, family and friends.
Price per person :
Canoë :
20€/adult 16€/teenager 12 to 15 yrs 12€/child -12ans
---
Trip 2: round trip from la Roque de St Series to villetelle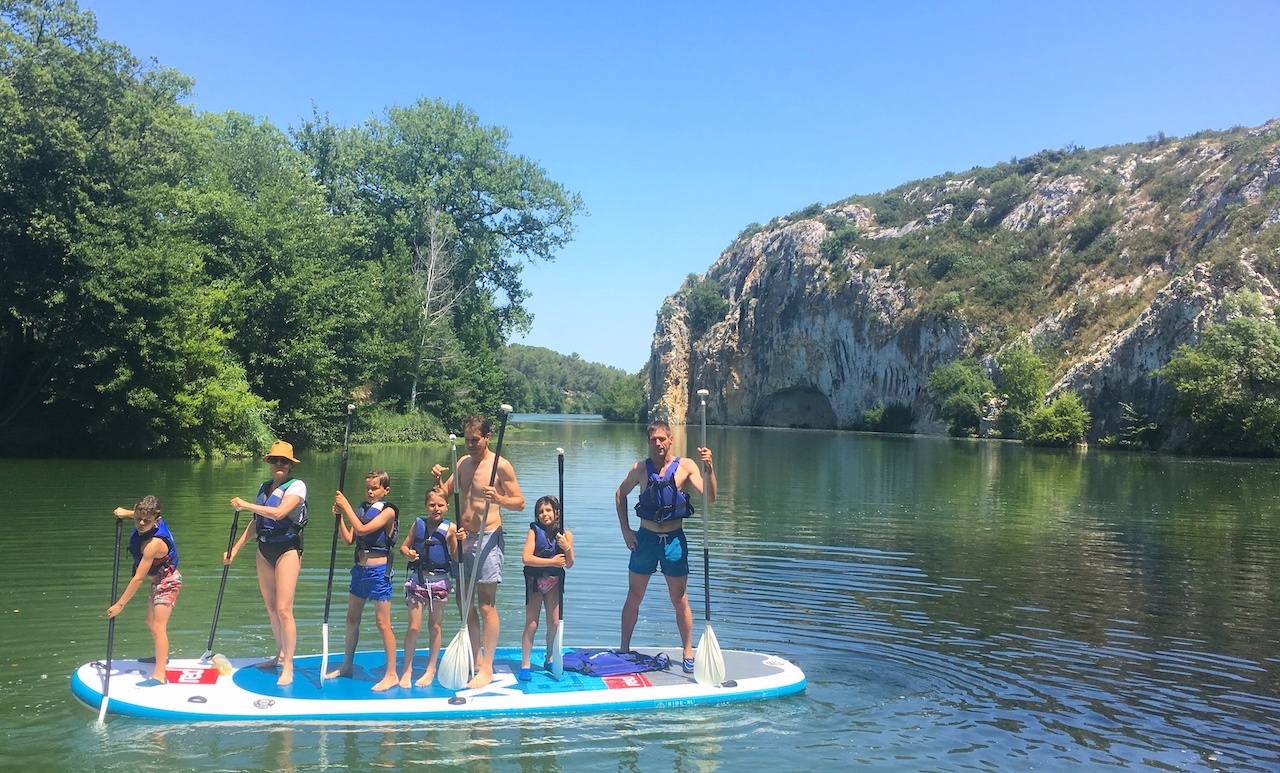 Distance: 4km Go/return. 5 years upwards.

Duration:Hourly rental.
Find and discover the canoe and stand up paddle on this long round trip, where you will pass the mill of St Series, the via ferrata and the mill of Carrieres at Villetelle. Very nice trip along the cliffs. Come and discover Giant Paddle. (4 to 10 pers/paddle)
Canoë :

Price per person 1h :
12€/adulte 10€/enfant -12ans
Price per person 2h :
16€/adulte 12€/enfant -12ans
Paddle :

Price per person 1h :
15
€/adulte 15€/enfant -12ans.

Price per person 2h :

20€/adulte 15€/enfant -12ans
---
Trip 3: Via Ferrata Saint Series
Duration:1H to 2H. 11 years and upwards.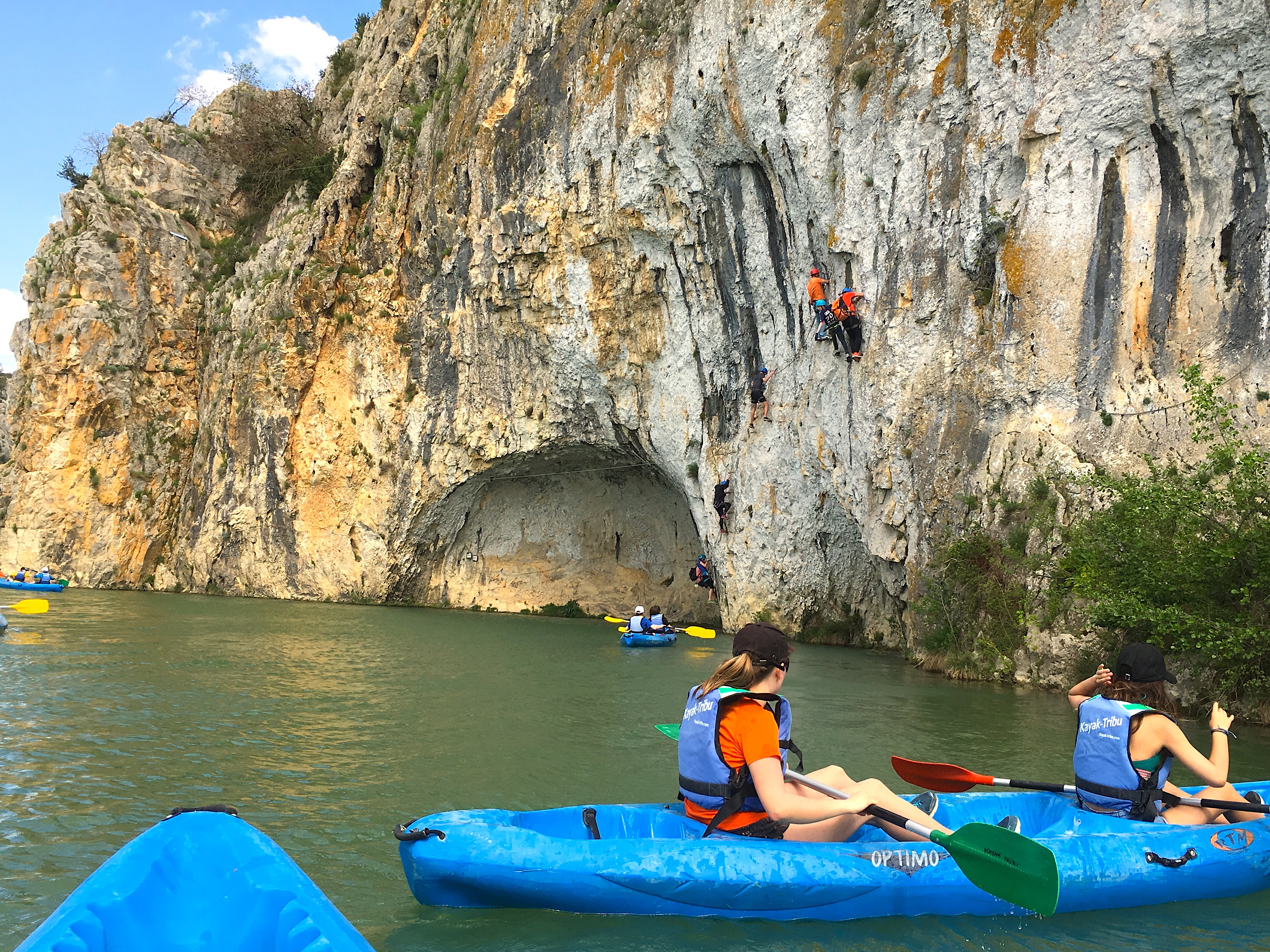 Physical Via Ferrata, up above the River. You need to be in a good shape. No child under 11 yrs. Not too long, but pretty hard....
Great to do before Canoe or Paddle Trip.
---
Our base in Sommieres and Saint Séries are easily located between Montpellier and Nîmes.
Map of Sommières : Here. Map of Saint Séries : Here
25 minutes drive from the beaches and 30 minutes from the Cevennes Mountains.
We have the main base in La Roque de St Series by the riverside.
Booking is possible any day from April till October depending on the weather conditions.
April-May-June-September-October : Departures at any time during the day.
July-August : Please leave your car at the end in la roque de Saint Séries.(Even for the Sommières tour). Our shuttle will drive you to the start every hour at the exact time. Come 15-20 minutes in advance for checking and equipment. Limited places available. Book in advance !
Infos and Reservations : For individual booking, please call : 06 26 61 26 08 / For Group inquiries, please call : 06 28 35 05 75
-Groups can be accompanied by our trained guides and we can provide packed lunch, night bivouac, night trips, paddle, via ferrata (climbing), mountain bike, archery...
-For a further challenge, we can organize a Via Ferrata (climbing) in La Roque de st Series after canoeing. The site is only 200m from the canoeing arrivals (for special equipment, advance booking is required).
---